Siim Kiskonen
Siim is one of our two Estonian recruits for the next cycling season. This puncher will turn 23 this year within the DN1 team, the highest amateur level. He comes back to France after having ridden two years for VC Toucy in 2017 and 2018.
Siim started cycling at the age of 12 and had a crush for moutain biking during his free time. He really focused on road cycling when he was a U19 rider. Siim finished 2nd of the Punchar Mon Euro Tour in Poland, a 1.2 UCI race. He also rode the last three 'Tour of Flanders U23' with its mythical cobbled mounts and the last U23 road world chanmpionships in Yorkshire in appaling weather conditions. His experience of international races will clearly be an asset for the whole team to make progress.
He is eager to start the 2020 season on top form and has already gone for a training session in Spain to ride in the sun and far from the Estonian winter. The training camp of the team in Portugal (from January 23rd to 30th) will be the opportunity for him to meet his new teammates, detail his race calendar and set personal targets with the staff (M. Larrue – V. Terrier – C. Dessel). He will then come back to Saint-Etienne – his base camp – and you may have the chance to come across him on the Forez and Pilat training roads. For sure he would like to clinch victories but also to help his teammates win as many races as possible. Everybody remembers the last win of René Mandri – an Estonian rider too – at the Grand Prix de Saint-Etienne. We'll see on March 28th if another Estonian wins the race with the ECSEL jersey.
He will try to learn French to fit rapidly into the team. His favourite riders are Julian Alaphilippe and Peter Sagan not only for their performance but also for the fun, show and touch of freshness they bring to cycling.
Finally, he will probably miss out on one of his favourite Estonian delights – smoked sprat sandwiches with potatoes in a sauce.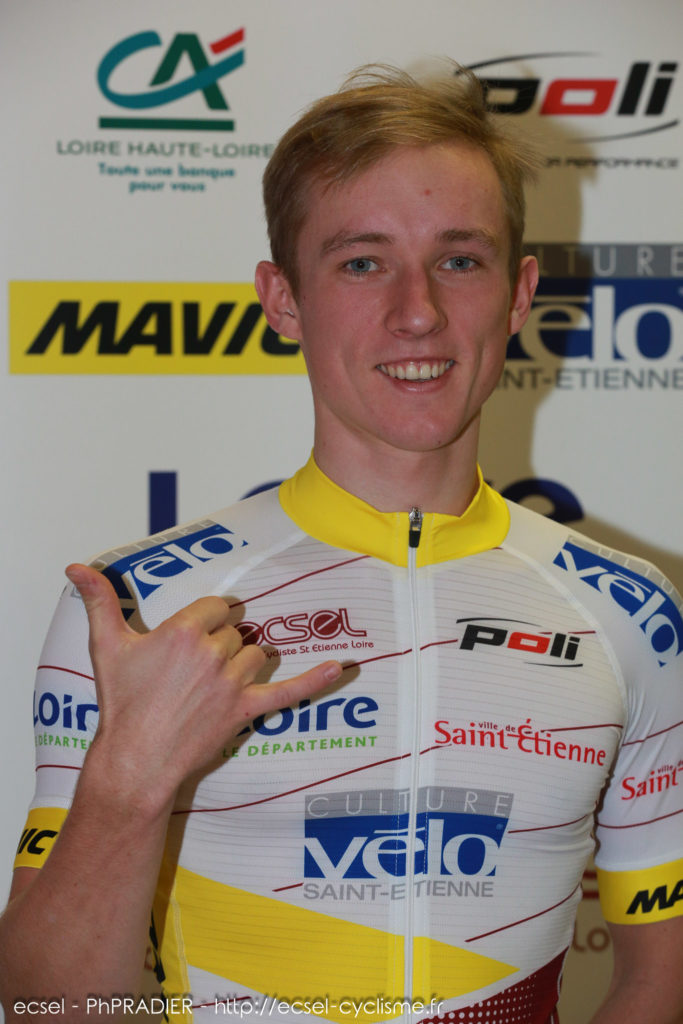 Joosep Sankmann,
Joosep now 20 will soon turn 21 on January 30th 2020. He comes from Viljändi, 200 km from Tallin. He started cycling at the age of 8 or 9. He made his debuts on the road and on his mountain bike but has never done any cross racing.
He rode for Cycling Tartu for 2 seasons. He won local races in Estonia but has never won races elsewhere, though he made competitions in Poland and in Germany (Frankfurt).
When there is snow in winter in Estonia, he either goes cross-country skiing or running.
So far he only knows his Estonian teammate, Siim Kiskonen and knows Jacques Lebreton by name.
Before arriving in Saint-Etienne, he had a two-week traing camp with Cycling Tartu in Salou, 100 km north of Barcelona.
For the coming cycling season, he would like to win races or to help his teammates fly the ECSEL's flag.
From a personal point of view, he expects to learn French. His favourite pro racer is Julian Alaphilippe because he is strong and cool.